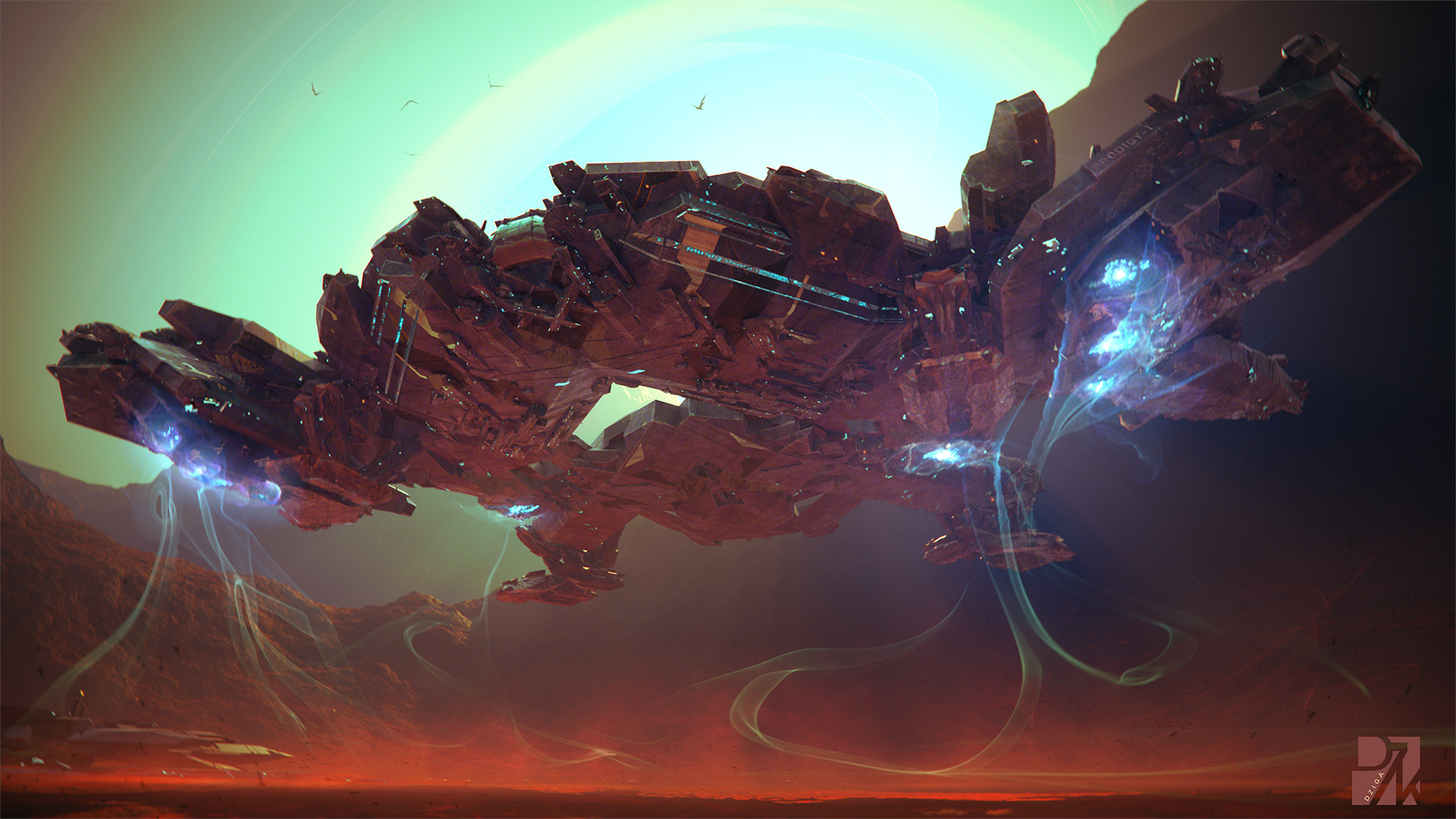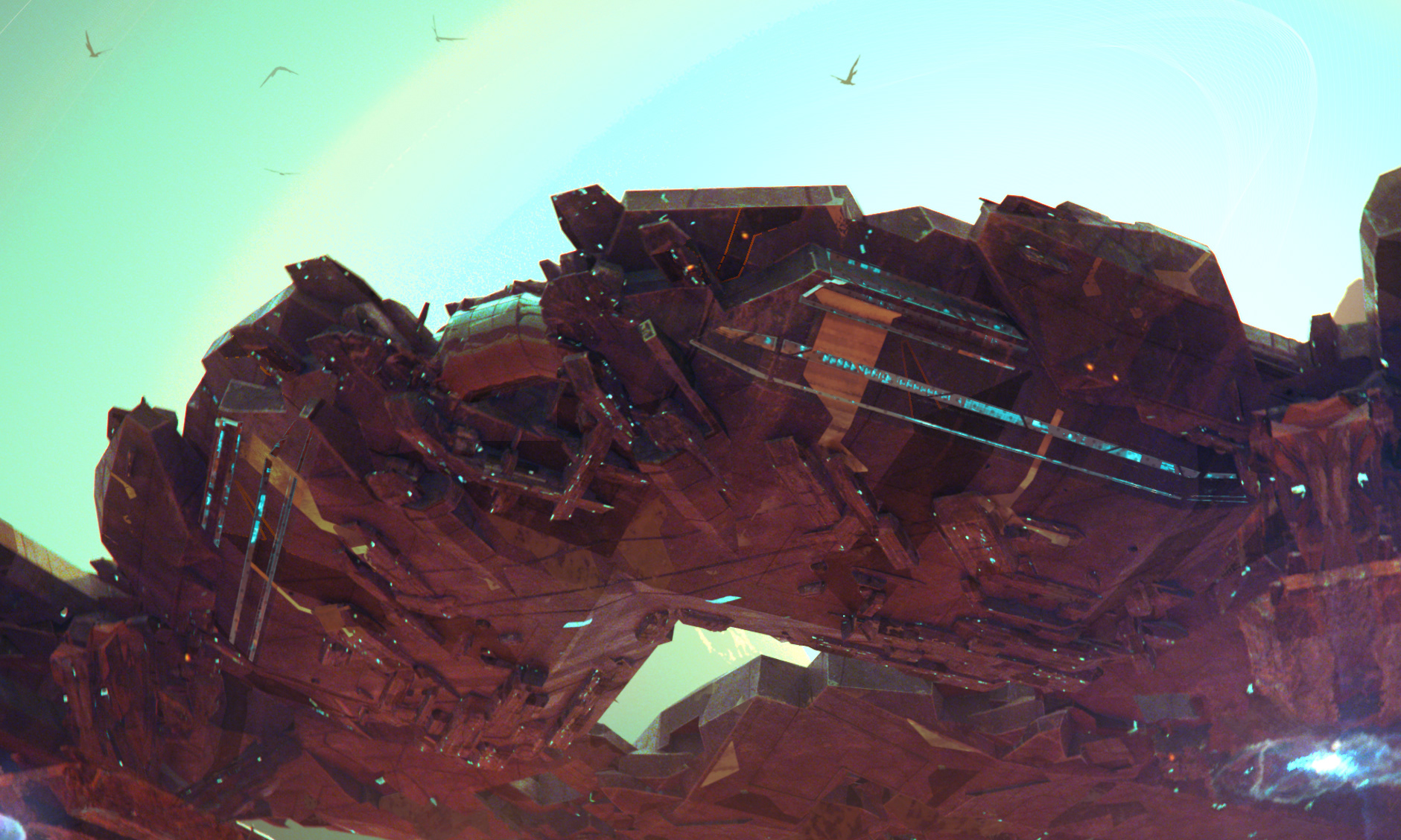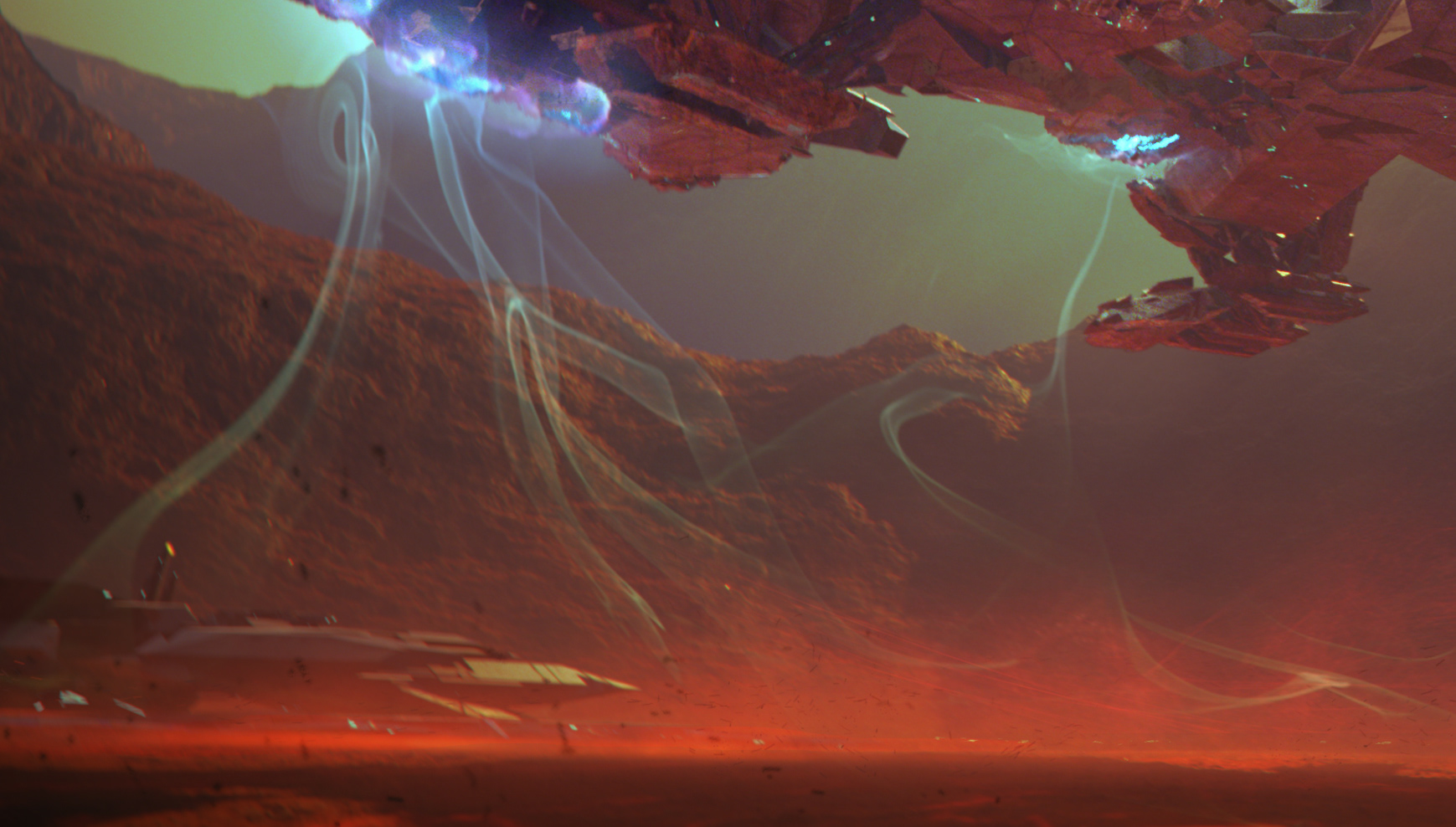 After a long and rich exploration and discovery flight Prodigy-1 is returning to its home base.
Here we can see its proprietary energy field generators during the final stage of the landing.
I finally got around continuing and finishing Prodigy's return. It has been laying in the dust since last November in its first version.
Since then, I worked on a lot of tools and workflows and now I felt like it is time to tackle this old piece.